ACCREDITATION
IS
KEY
FOR
THE
BEST
CARE
Accreditation means low child-to-teacher ratios. It means nationally recognized curriculum. It means independent reviews of our teachers and classrooms. National Association for the Education of Young Children (NAEYC) accreditation means you know your child is in good hands.
Making
the
right
choice:
NAEYC
accredited
care 
Of the hundreds of daycare programs in San Antonio, fewer than 25 meet the standards to be accredited by NAEYC — the National Association for the Education of Young Children. NAEYC accreditation is the gold standard for excellence in curriculum, teachers, facilities and more. That means you can be sure your child is getting high-quality care.
Accredited programs have met NAEYC's 10 standards for high-quality early childhood education. Programs like St. Paul's have demonstrated that they provide a safe and healthy environment for children, have teachers who are well-trained, have access to excellent teaching materials, and work with a curriculum that is appropriately challenging and developmentally sound. 
After an extensive application process, skilled and reliable NAEYC program assessors visit each program to determine that it is meeting NAEYC standards. Following accreditation, all programs are subject to random, unannounced visits by assessors to ensure that the programs continue to meet these standards. These rigorous standards mean you can rest assured your child is receiving the best possible care.
Hands-on
learning
through
play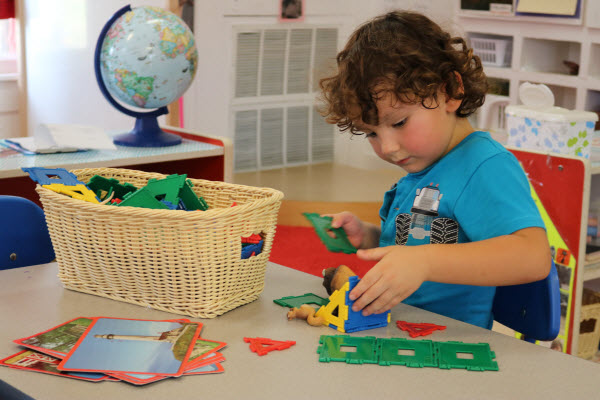 At St. Paul, our "curriculum framework" approach gives you a clear roadmap of your child's education at each stage of childhood, while still allowing flexible, individualized learning plans. We emphasize hands-on learning through play, which engages young children and encourages development.
Other
certifications
and
associations
St. Paul CDC is licensed by the state and has partnerships with numerous major agencies. 
Licensed by the Texas Department of Family and Protective Services
United Way Partner Agency
Texas School Ready
Four-Star CCS Provider
USDA Child and Adult Care Food Program (CACFP)
National Association of Child Care Resource & Referral Agencies (NACCRA)